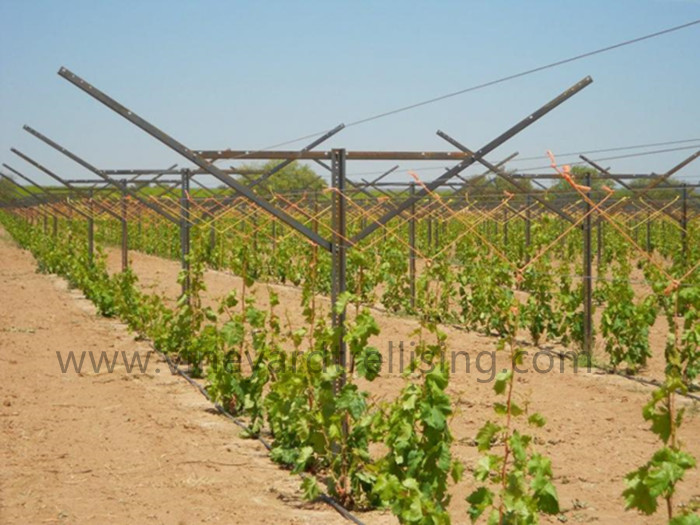 Open Gable Trellis System
The standard open gable trellis system("V" or "Y"type vineyard post),used for vineyard,enables sunlight to reach more leaves,and makes the grape grow better.
Open Gable Trellis Post is an essential part of growing beautiful and healthy grapes. They also serve
many other purposes. Grape vines become heavy after they start bearing fruit.
Trellis offers better support when vine is trained, and it grows up on the wires as well as supports.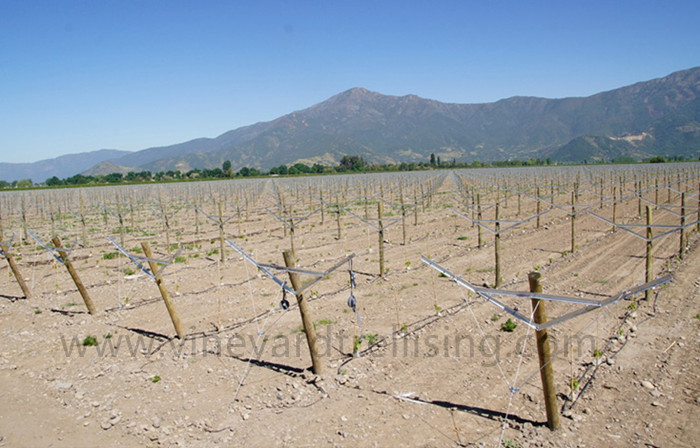 The metal steel open gable trellis system mainly used in vineyard, orchard, grape manor, agriculture plantation
and farming. Compared to traditional wooden post systems, it has far more advantages thanks to its design and
easy set-up, strong and long life.

The gable trellis pole allows for better air flow and efficient growing techniques. It also creates a cooler and
shaded environment for harvesting. Our unique trellis system enhances our plastic covering program ensuring
quality product for the fall harvest.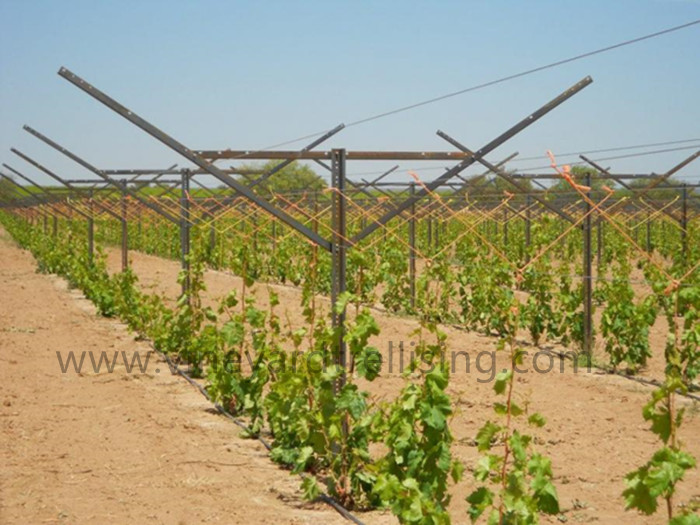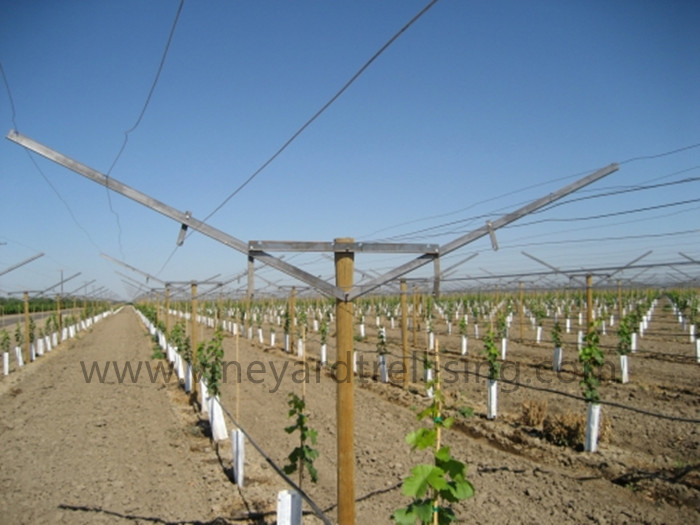 Head system




On both ends of each row

Line system




In the middle of each row

Materials

Q195/Q235 steel

length

Right/left arms

0.8-1.5m,it can be customized

Cross arm

thickness

Right/left arms

4.0mm,5.0mm etc

2.0mm,2.5mm,2.7mm etc

Cross arm

steel angle,




cross section "L" size:

Right/left arms

1.75"x1"(44.45*25.4mm)




2"x2"(50.8*50.8mm)




2"x1.5" (50.8*38mm) etc

Cross arm

Surface treatment

Galvanized,hot dipped galvanized etc

The holes

Round holes or "T" type holes

MOQ

A 20'container

A set T type vineyard post= a right arm + a left arm +a cross arm

And with some accessories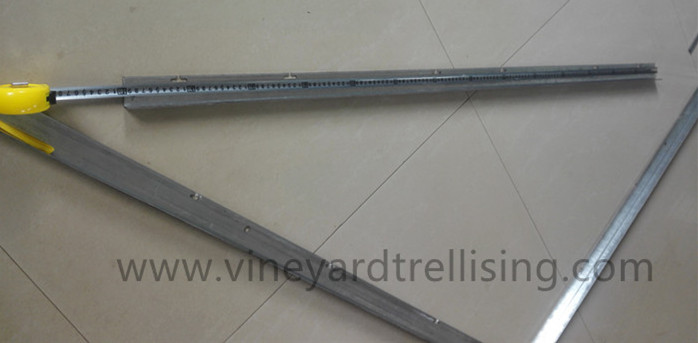 The holes type: Round holes,T type holes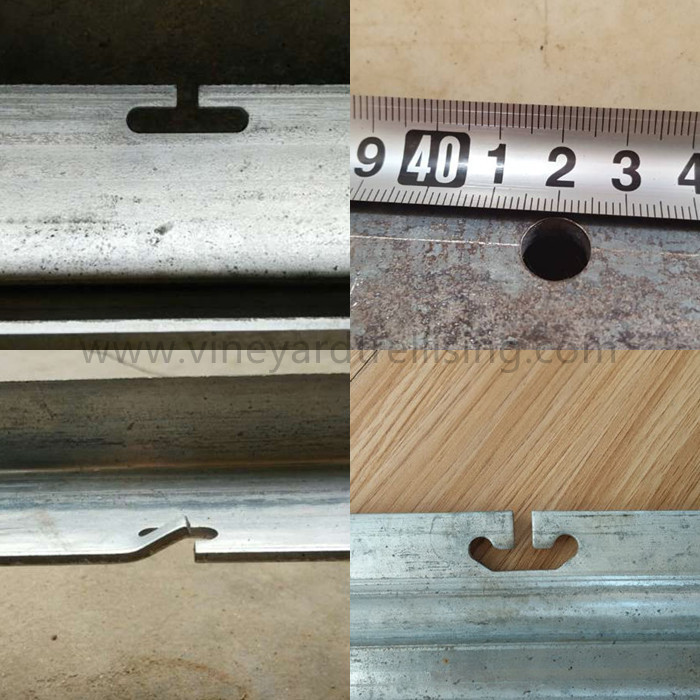 Packaging: on metal pallet or wooden pallets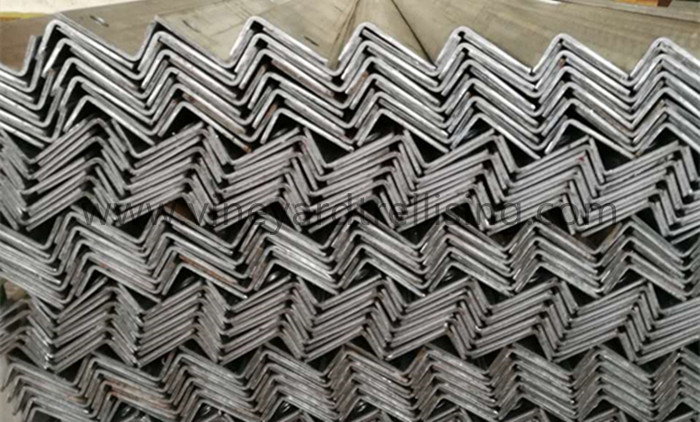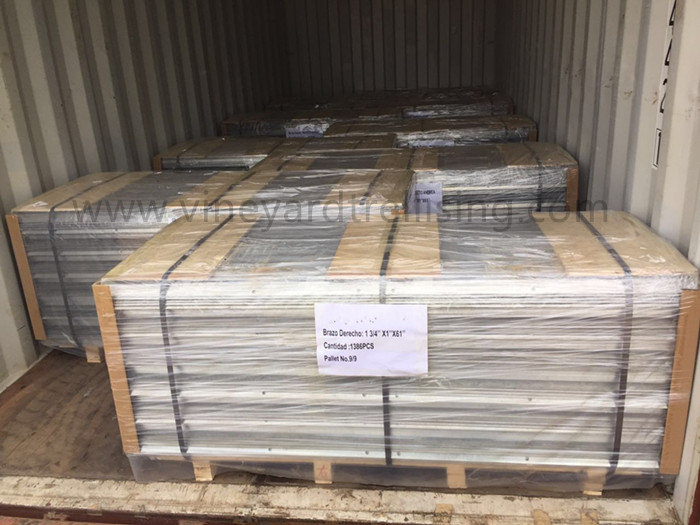 SEND YOUR MESSAGE TO US
(* We will reply your inquiry to this Email as soon as we see it.)