Are you looking for China Vine Open Gable Trellis System producer?
Hebei Dunqiang Hardware Mesh Co., Ltd manufactures and stocks a variety of metal post used for trellising in vineyards, orchards, and a large assortment of fruits.Providing you a complete vineyard system suggestion and technical assistance for building a vineyard.
In business since 2000,we specialize in quality trellising, manufactured daily at our plant in China.As a manufacturer of metal trellising post.Our prices are economical and competitive.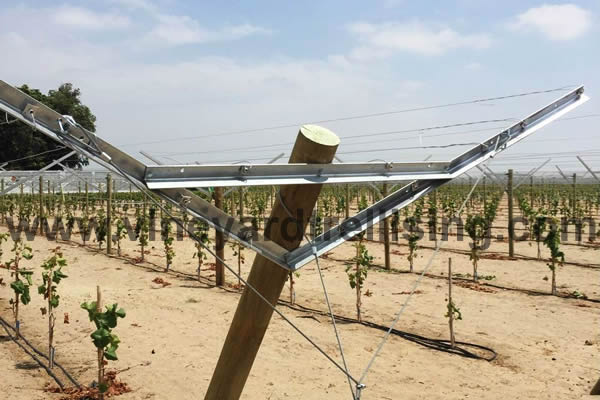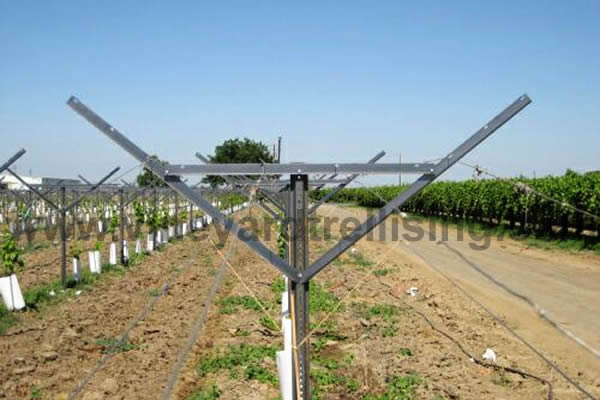 The standard open gable trellis system("V" or "Y"type vineyard post),used for vineyard,enables sunlight to reach more leaves,and makes the grape grow better.
Tel: +86-311-89252231
Fax: +86-311-68002522
Mobile/Whatsapp: +86-13331368353
Email: sales@chinafencefactory.com
Add: NO.591,Xinhua Road,Xinhua district,Shijiazhuang,China
Skype: sales@chinafencefactory.com / sales10@chinafencefactory.com