As we know,The metal steel post systems mainly used in vineyard, orchard, grape manor, agriculture plantation and farming. Compared to traditional wooden post systems, it has far more advantages thanks to its design and easy set-up, strong and long life.
We have China Top Ten Grape Trellis Post.Many customers bought our products, feel is very good, we have a special perfect after-sales service, let every user trust is our constant pursuit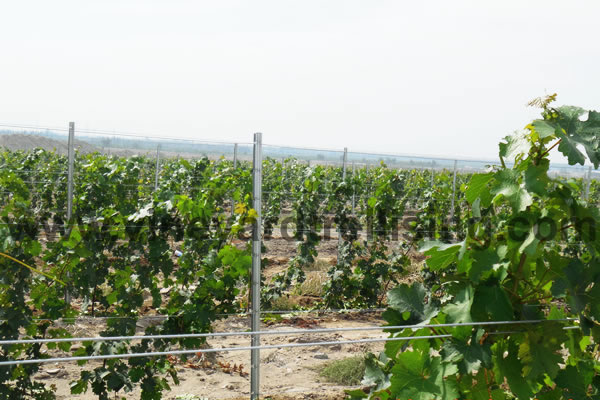 Vineyard post | Grape stakes | Grape post | vineyard Stakes | vertical line post
Grape Trellis Pillar | Grape Stake | Vineyard Grape Stakes | Grape Manor Steel Vineyard Pillar
Details of vineyard vines:
2. Thickness: 1.5mm as usual
3. Length: 4ft,5ft,6ft,7ft, 8ft
4. Finish: Hot dipped galvanized, Electro Galvanized, Powder coated or PVC Coated
Feature of vineyard vines:
• Strongest design, easy installation and long lasting.
• Wire slot that provides complete control of trellis wires
• Reduced installation and set-up costs
Specification of vineyard vines:
vineyard post
Thickness
Length
Surface Finishing
54x30mm
1.3mm
1.8-2.8m
Hot dipped Galvanized Powde coating
1.5mm
1.8-2.8m
1.8mm
1.8-2.8m
2.0mm
1.8m-3m
Contact us:
Tel: +86-311-89252231
Fax: +86-311-68002522
Mobile/Whatsapp: +86-13331368353
Email: sales@chinafencefactory.com
Add: NO.591,Xinhua Road,Xinhua district,Shijiazhuang,China